About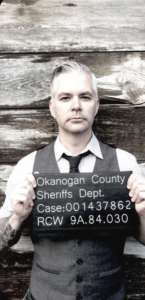 Having read Salem's Lot and Jaws before the age of eight and published his first fiction at age nine (a zombie poem), Ian Vogel has spent a lifetime in the world of the weird. His journey has stretched from set construction and music videos to creating experiences for HoloLens and Amazon's Alexa
A former medical and technical television journalist, Vogel switched careers to video games with a strong narrative focus (Bioshock, SWAT, System Shock 2, Thief: The Dark Project). After a successful, twenty-year career in the game industry, Vogel turned his love of world-building and surprises to writing full-time. He is finishing his first novel, a duology in a far-future world transformed by a hostile climate.
He's studied with award-winning authors such as Richard Thomas and David Corbett and attended the Borderlands writer boot camp with Peter Straub and the Futurescapes workshop with Martha Millard. He is a member of the Horror Writers Association and, soon, the Science Fiction Writers of America.
Vogel was born in Maine and has visited more than fourteen countries. Besides writing, he loves reading, watching hockey, hiking the PNW, and board games or pretty much anything with his wife, Wyoming. They live in the rainy PNW, in a lovingly restored Spanish Colonial filled with disturbing totems, nautical antiques, and four cats. Four. Cats.